Instant musical instruments to play with! The crafting recipes are all shown in the video (click the "more information" button on the right), but you can always check the
custom_items.dsc
file to view the crafting recipes for everything, or change to your preference.
Controls:
* Right Click to play a note
* Left Click to change the key of the scale
* Crouch + Left Click to change the scale type
* Crouch + Right Click to toggle on/off Advanced Mode
Advanced Mode reduces the space you are able to play in by 50%, allowing you to reach more notes without having to move quite so dramatically up/down.
---
Requires:
This contains, just, oh so many different utilities, from procs to tasks to commands that I all use on a day to day basis when working on projects. CONFIG The config contains some stuff you might want to change for your particular setup...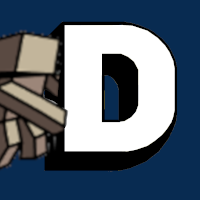 forum.denizenscript.com